Monday September 6
Labor Day Student and Staff Holiday
All day
Tuesday September 7
Student Virtual Learning Day
All day
Monday September 13
Dalton Board of Education Work Session
5:00 PM - 6:30 PM
Dalton High School Auditorium, 1500 Manly Street, Dalton, GA.
Monday September 13
Dalton Board of Education Regular Meeting
6:30 PM - 8:00 PM
Dalton High School Auditorium, 1500 Manly Street, Dalton, GA.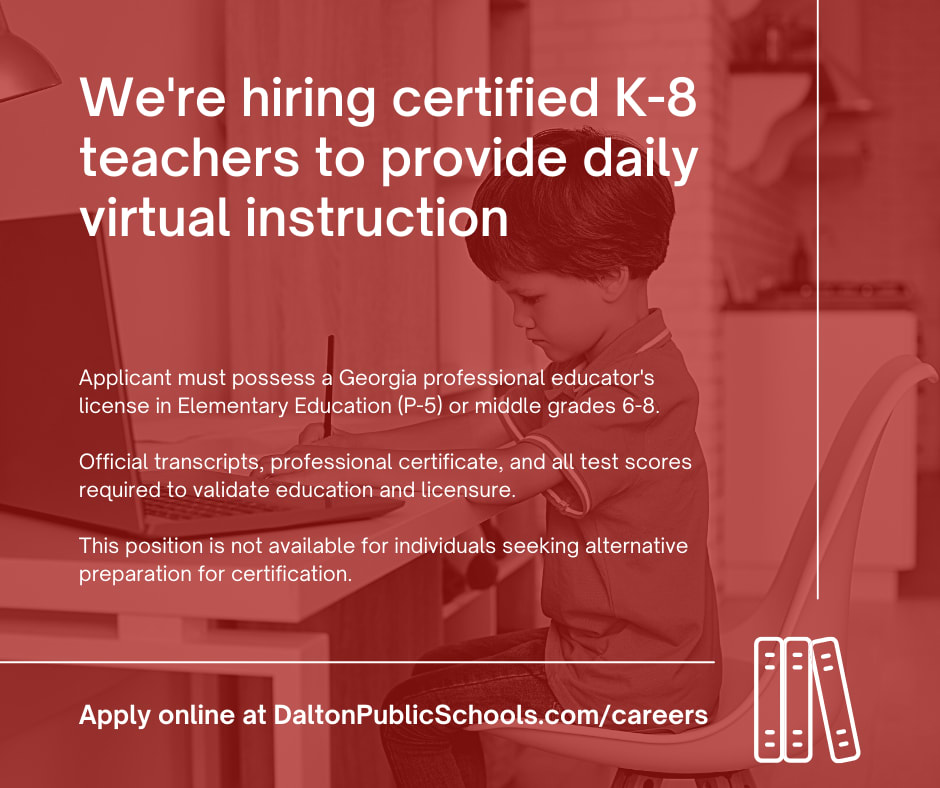 Now Hiring K-8 Teachers to Provide Daily Virtual Instruction
Dalton Public Schools is hiring certified K-8 teachers to provide daily virtual instruction!
To view job openings and apply, visit us online. Click here to view our career page.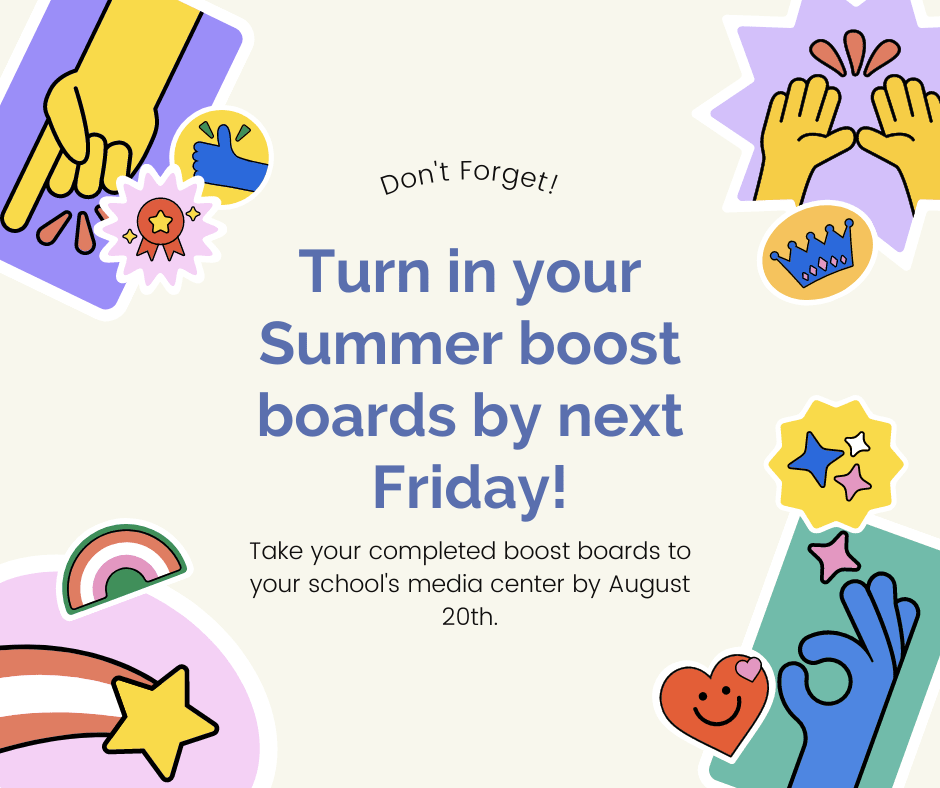 Turn in Your Boost Boards
Elementary school students should have received a Boost Board at the end of the last school year. Don't forget to turn in your completed Boost Board to your school media center by August 20.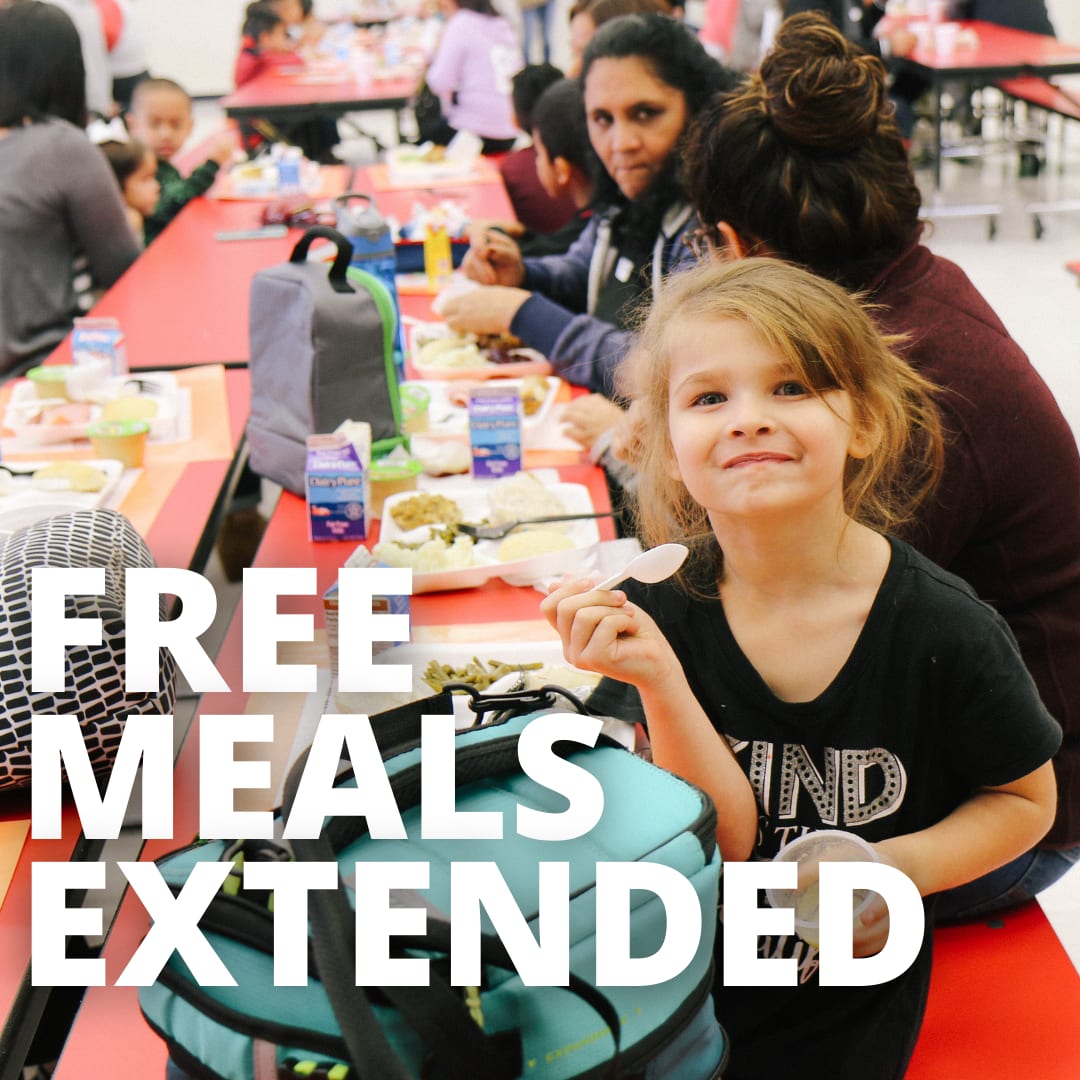 Free Meals Extended for 2021-22 School Year
Dalton Public Schools will once again offer free meals for students during the 2021-22 school year. No free and reduced lunch applications will be processed this year.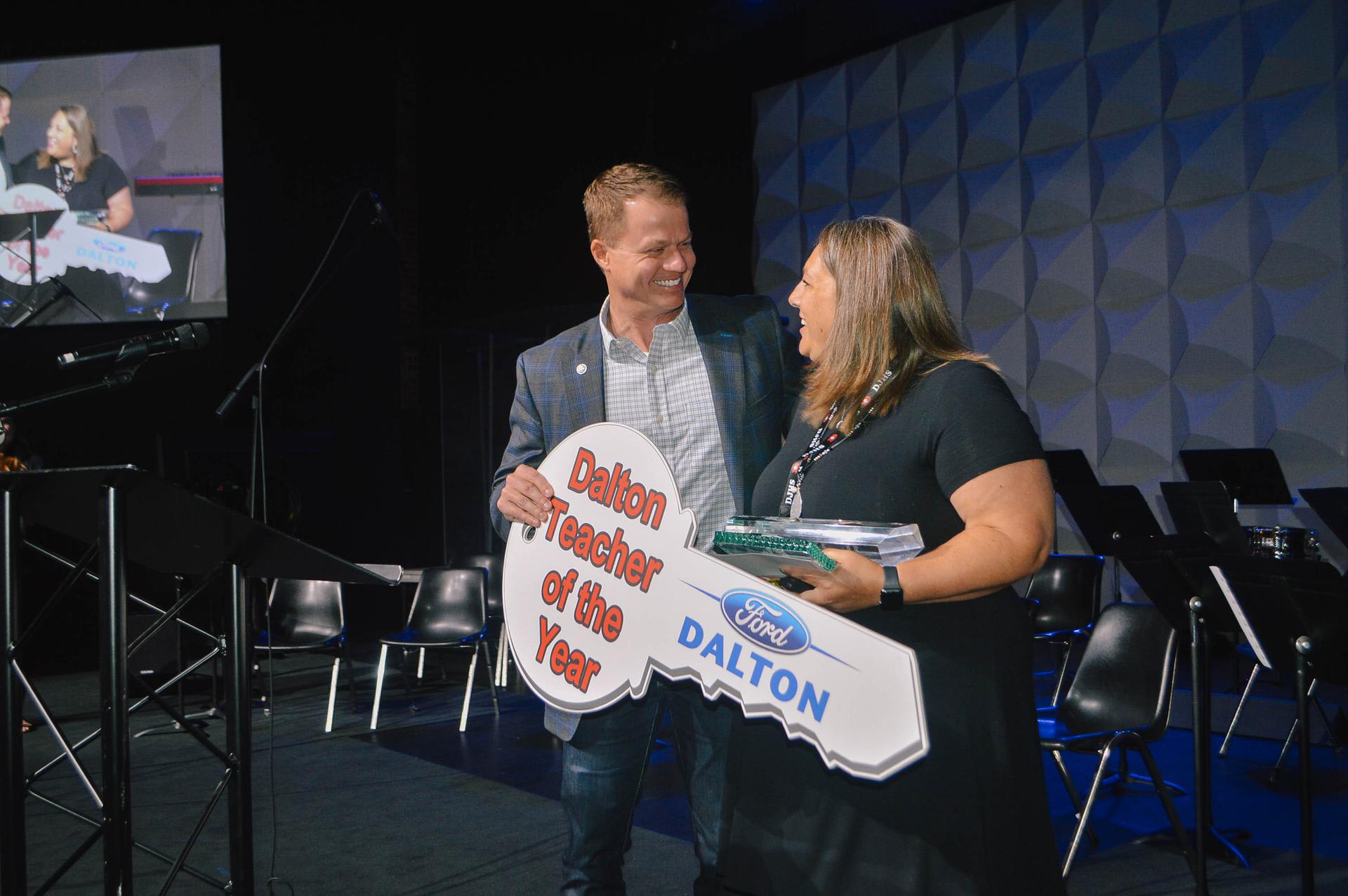 Jennifer Sumner Named 2021-22 District Teacher of the Year

From the time that Jennifer Sumner was a child, she knew exactly what she wanted to be when she grew up: a teacher. Sumner was named Dalton Public Schools' Teacher of the Year at the district's annual employee convocation on Thursday, August 5. Click here to read more on our website.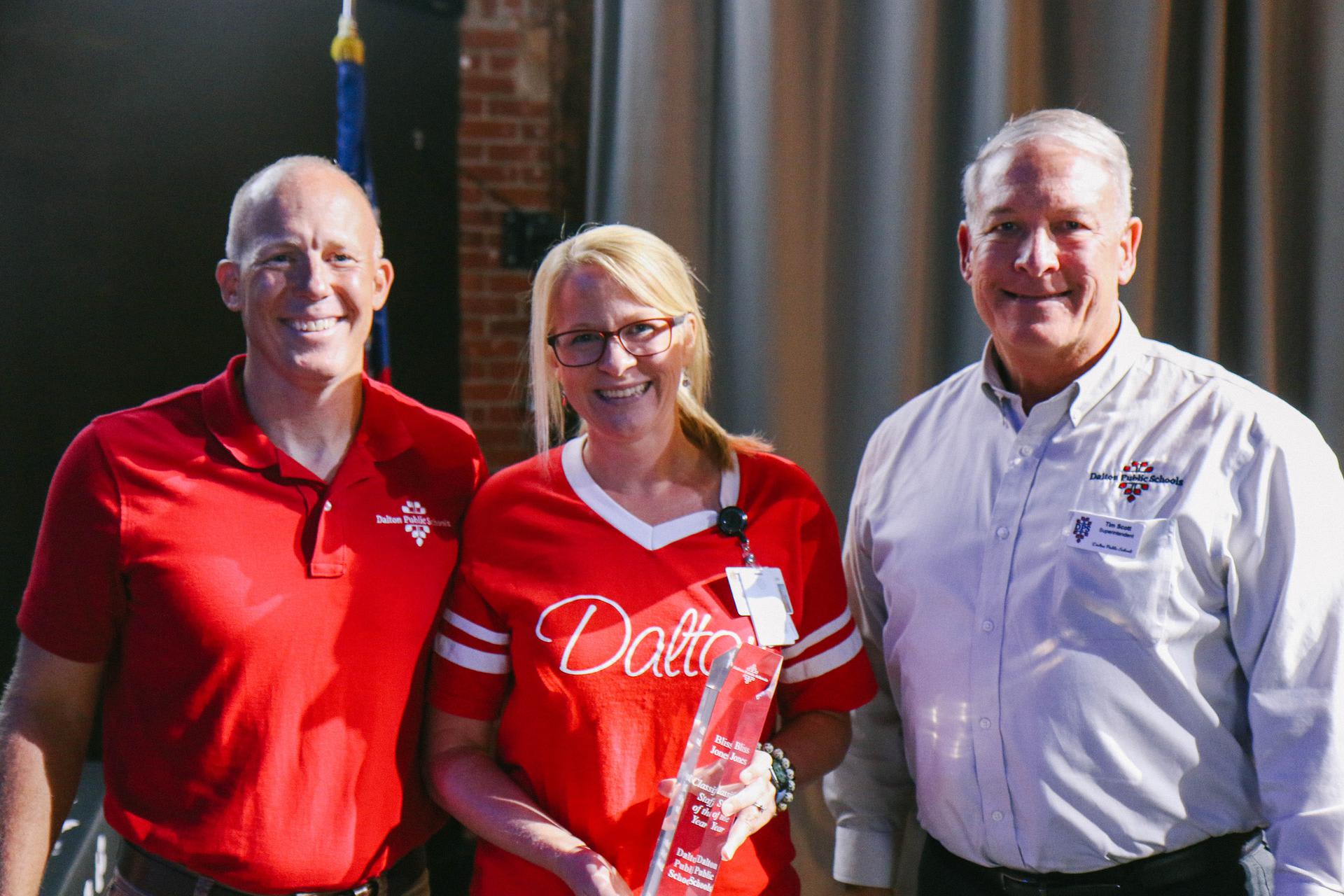 Bliss Jones Awarded Dalton Public Schools Classified Staff of the Year
Bliss Jones, Dalton High School's school nurse is being celebrated for her dedication to excellence throughout the 2020-2021 school year. As the district COVID coordinator, Jones is recognized for playing an essential role in implementing the COVID response for Dalton Public Schools. Click here to read more about this award.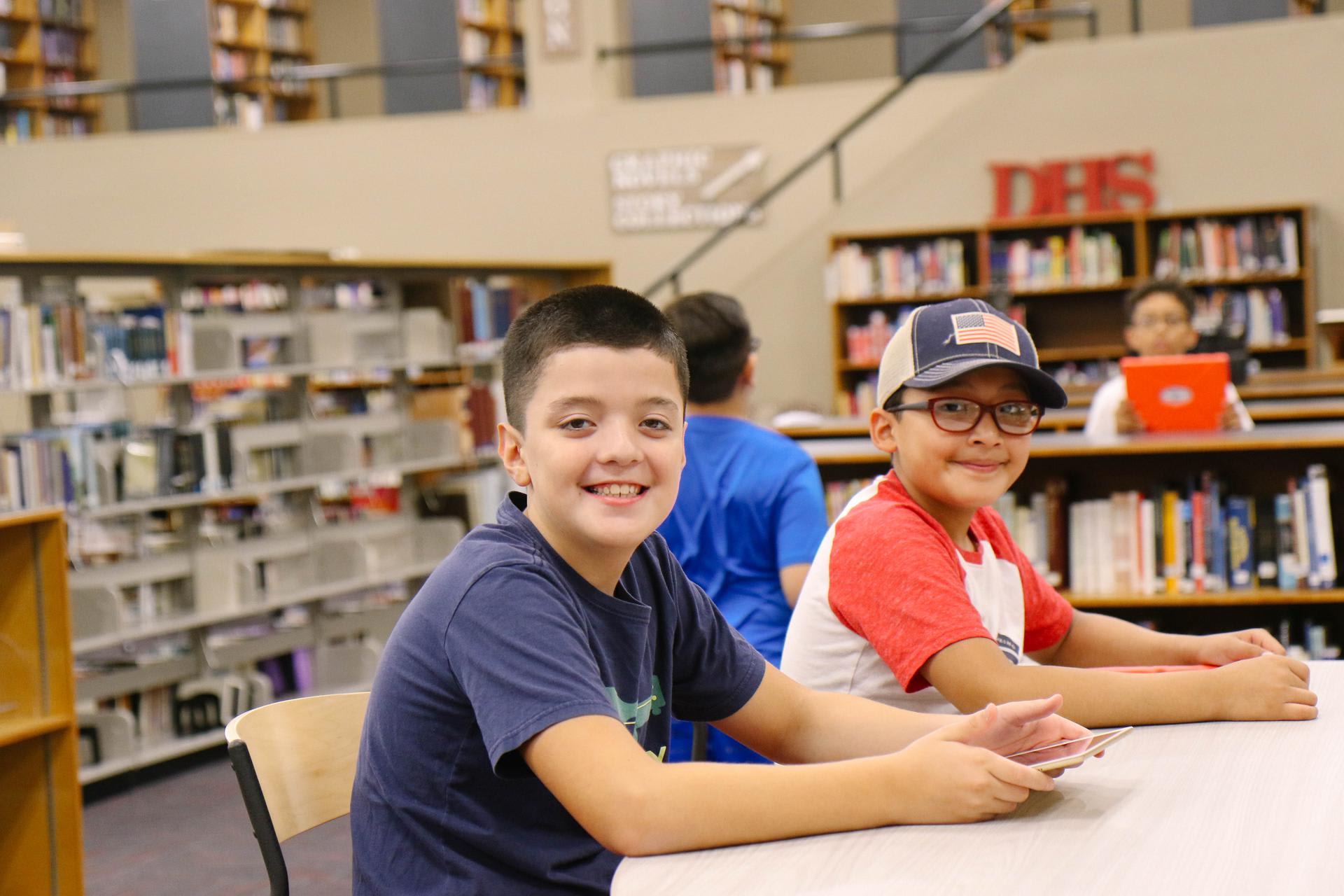 District's First Esports Camp a Huge Success
A new camp took over the media center at Dalton High School this summer. For one week in July, students in pre-k through fifth grade engaged in an esports camp. Students arrived at 8:30 a.m. and stayed until 11:30 a.m., with a free lunch provided by the Dalton Public Schools school nutrition department. Click here for more!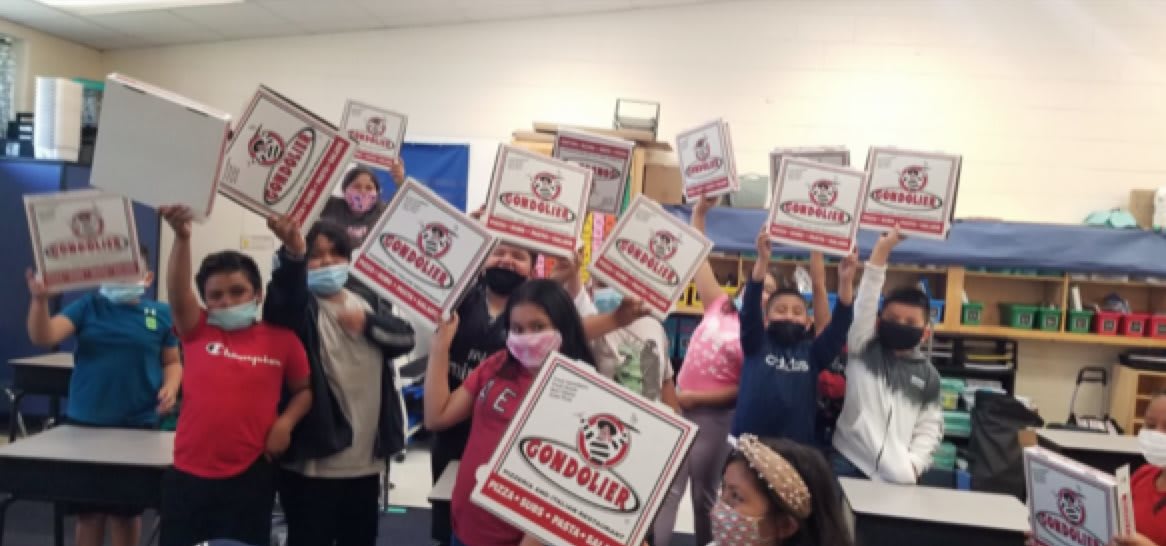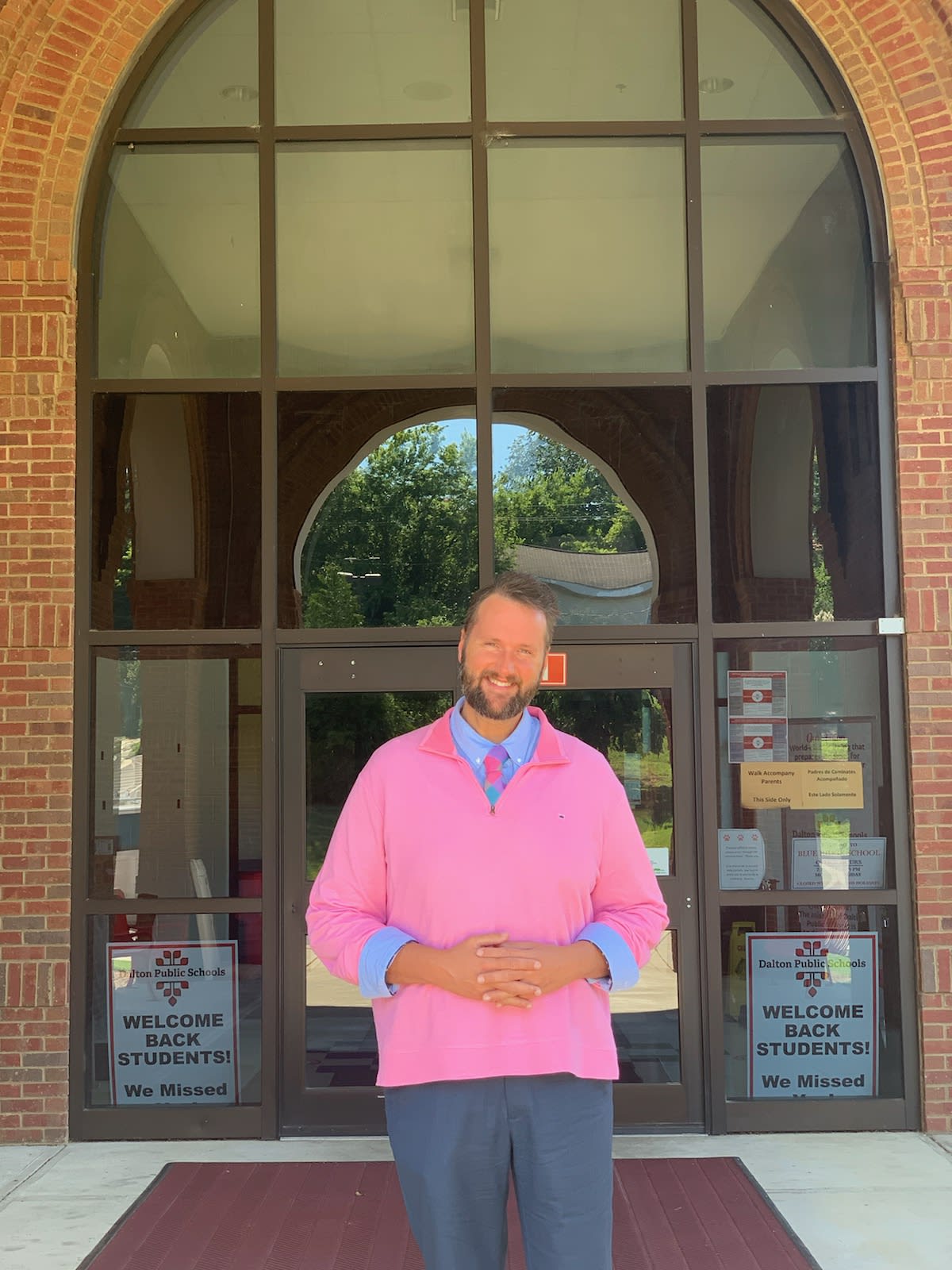 Kyle Abernathy Joining DPS as Assistant Principal of Blue Ridge School
A new face will be walking the halls of Blue Ridge School when school start in August. Kyle Abernathy was recently hired as assistant principal. Abernathy's career in education began at Dalton State College, where he earned his bachelor's degree in Early Childhood Education. Read more about Dr. Abernathy on our website!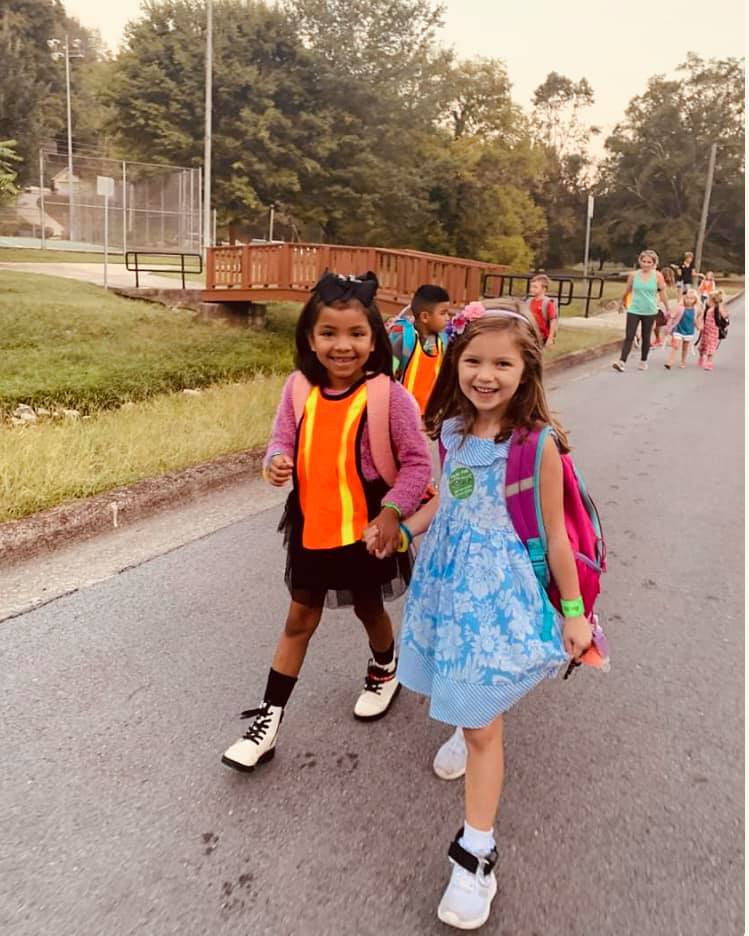 Brookwood Awarded Gold Status by Safe Routes to School
Brookwood Elementary has achieved Gold status in the Safe Routes to School program by educating kindergarten through fifth graders on safe ways to get to and from school. The school also achieved Gold status in 2019.
COVID-19 Protocols
We remain committed to the health and wellness of our students and staff. We are hopeful that the 2021-2022 school year will be a more normal school year. Please know that these guidelines are subject to change should COVID-19 cases in the school or community increase.
Click here to view the list of protocols.